Last Updated: Jannuary 26th 2016

---
Learn more about the
annual conference
The german society for Phenylketonuria "DIG-PKU" is welcoming everybody to celebrate 40 years DIG-PKU at the anual E.S.PKU conference in Berlin.Tobias Hagedorn, President of DIG-PKU
---
October 22nd – 25th, 2015
Berlin, Germany
Guidelines
E.S.PKU 2015 offered the first insight into the European Guidelines for Phenylketonuria. Lean more …
40 Years DIG-PKU
The German organization for Phenylketonuria, DIG-PKU, celebrated their 40th anniversary!
Late Diagnosed
Although well treatable there are still many untreated PKU patients in Europe. They should not be forgot!
Post-Conference Infos
E.S.PKU Conference 2015 is already history. We are very proud to have welcome over 450 participants to Berlin, Germany. As the conference has passed we want to provide additional information for you on this dedicated page. You will find more information about the presentations. We understand that you might be interested to get some of the files that have been presented on this page in the past, so here they are: Program Flyer, Program Details or Registration Information.
Guidelines
Francjan J. van Spronsen – European PKU Guidelines
If you want to view more images of the E.S.PKU Conference 2015 in Berlin you can visit the PKUBoard.
Travel Network
E.S.PKU and PKUBoard are very proud to announce the launch of the international PKU travel network. You can find more about this within the news we have published. In connection with the Travel Network we also want to remind you about the E.S.PKU Travel Passport that has been created.
PKUBoard is a platform launched in 2004 by PKU patients to connect and share experiences. It includes a variety of features like a recipes database and a feature that lets you track your bloodlevels.
---
E.S.PKU Conference 2016
We have a dedicated page for the E.S.PKU conference 2016. If you are interested in joining us, please follow the link and learn more.Conference 2016
Videos of the Conference
Official videos of the E.S.PKU Conference 2015 in Berlin, Germany have been shot and produced by Kevin Alexander.
Experience what the conference was like by watching those excerpts.
Experience  – E.S.PKU Conference 2015
Geir Ivar Elgjo Følling – E.S.PKU Conference 2015
Patricia Guthrie – E.S.PKU Conference 2015
Michael Liberra (Bickel) – E.S.PKU Conference 2015
Timetable & Abstracts
---
View the timetable / program of the 2015 conference in Berlin, Germany.
Click on the presentations that are of interest for you and you will be able to read the abstract.
---
[timetable id="1"]
---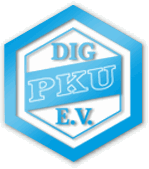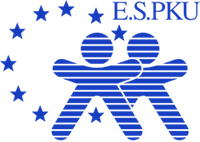 ---
Share E.S.PKU Conference 2015