Last Updated: Jannuary 26th 2016

---
Learn more about the
annual conference
The german society for Phenylketonuria "DIG-PKU" is welcoming everybody to celebrate 40 years DIG-PKU at the anual E.S.PKU conference in Berlin.Tobias Hagedorn, President of DIG-PKU
---
October 22nd – 25th, 2015
Berlin, Germany
Guidelines
E.S.PKU 2015 offered the first insight into the European Guidelines for Phenylketonuria. Lean more …
40 Years DIG-PKU
The German organization for Phenylketonuria, DIG-PKU, celebrated their 40th anniversary!
Late Diagnosed
Although well treatable there are still many untreated PKU patients in Europe. They should not be forgot!
Post-Conference Infos
E.S.PKU Conference 2015 is already history. We are very proud to have welcome over 450 participants to Berlin, Germany. As the conference has passed we want to provide additional information for you on this dedicated page. You will find more information about the presentations. We understand that you might be interested to get some of the files that have been presented on this page in the past, so here they are: Program Flyer, Program Details or Registration Information.
Guidelines
Francjan J. van Spronsen – European PKU Guidelines
If you want to view more images of the E.S.PKU Conference 2015 in Berlin you can visit the PKUBoard.
Travel Network
E.S.PKU and PKUBoard are very proud to announce the launch of the international PKU travel network. You can find more about this within the news we have published. In connection with the Travel Network we also want to remind you about the E.S.PKU Travel Passport that has been created.
PKUBoard is a platform launched in 2004 by PKU patients to connect and share experiences. It includes a variety of features like a recipes database and a feature that lets you track your bloodlevels.
---
E.S.PKU Conference 2016
We have a dedicated page for the E.S.PKU conference 2016. If you are interested in joining us, please follow the link and learn more.Conference 2016
Videos of the Conference
Official videos of the E.S.PKU Conference 2015 in Berlin, Germany have been shot and produced by Kevin Alexander.
Experience what the conference was like by watching those excerpts.
Experience  – E.S.PKU Conference 2015
Geir Ivar Elgjo Følling – E.S.PKU Conference 2015
Patricia Guthrie – E.S.PKU Conference 2015
Michael Liberra (Bickel) – E.S.PKU Conference 2015
Timetable & Abstracts
---
View the timetable / program of the 2015 conference in Berlin, Germany.
Click on the presentations that are of interest for you and you will be able to read the abstract.
---
Friday
Friday
Welcome and introduction
08:45 - 09:15
Tobias S. Hagedorn, Chairman of DIG PKU; Eric Lange, President of ESPKU; Prof. Dr. Francjan J. van Spronsen, Chairman of the Scientific Advisory Committee of ESPKU
The local situation
09:15 - 09:45
Prof. Dr. Skadi Beblo, Leipzig
Presentation of the European Guidelines
09:45 - 10:30
Prof. Francjan J. van Spronsen and Annemiek van Wegberg, Msc, RD
Presentation of the European Guidelines
09:45 - 10:30
A van Wegberg1, F. J. van Spronsen2 1Department of Gastroenterology and Hepatology -Dietetics and Intestinal failure, Radboud University Medical Centre, Nijmegen, The Netherlands
2Beatrix Children's Hospital, University Medical Center Groningen, University of Groningen, The Netherlands

Phenylketonuria (PKU) is an autosomal recessive inborn error of phenylalanine (Phe) metabolism caused by deficiency in the enzyme phenylalanine hydroxylase (PAH) that converts phenylalanine into tyrosine. High brain Phe concentrations are toxic and can cause irreversible intellectual disability. Additional associated symptoms include motor deficits, eczematous rash, autism, seizures, developmental problems, aberrant behavior and psychiatric symptoms.

Even if all treatments are aimed at decreasing the blood Phe concentration, which is considered a more or less adequate surrogate marker for brain Phe concentrations, PKU management differs across Europe. Development of European guidelines was urged both by health professionals and the European Society of Phenylketonuria and Allied Disorders (ESPKU).

These guidelines have been developed aiming to standardize PKU treatment based on evidence based medicine as much as possible. Professionals from different European countries with a clear track record on PKU research were asked to stand down from their national guidelines and to develop the guidelines according to the AGREE method. Literature search, critical appraisal and evidence grading were conducted according to the SIGN (Scottish Intercollegiate Guidelines Network) method. The Delphi-method was used when there was no or little evidence available. External consultants both patients from Europe and professionals from the whole world revised the guidelines.

The guidelines are based on the highest quality available evidence. The goal was to suggest standardized treatment for PKU across Europe that would lead to optimal neuropsychological outcome without overtreatment and unnecessary costs. These guidelines are intended to be used by metabolic physicians, dietitians, obstetricians, psychologists, social workers, biochemists and other professionals involved in the treatment of patients with PKU.
Coffee break
10:30 - 11:00
Newborn screening
11:00 - 11:45
Patricia S. Guthrie, Mojca Zerjav-Tansek
Newborn screening
11:00 - 11:45
Patricia S. Guthrie: My father's journey to screening

Mojca Zerjav-Tansek, MD, Msc: Phenylketonuria screening and management in south-eastern Europe – survey results from 11 countries

In 2013/2014, a survey was performed involving all identified professionals responsible for the PKU management in 11 countries from South-Eastern region of Europe with a cumulative population of approx. 52.5 Mio. (Albania, Bulgaria, Bosnia and Herzegovina, Croatia, Kosovo, Macedonia, Moldova, Montenegro, Romania, Serbia, Slovenia). The questionnaire was designed to assess the characteristics regarding PKU management in three main areas: Nation-wide characteristics, PKU screening and characteristics of the PKU management in the responding centers.

This was the first study to assess the PKU screening and management characteristics in the 11 countries, identifying several important challenges. Neonatal PKU screening should be introduced throughout the region. Furthermore, PKU management was falling behind internationally established standards-of-care in many aspects.

The region of south-eastern Europe was facing certain important challenges of PKU screening and management. It is believed that implementation of basic standards of PKU management to the developing parts of the world should be among future priorities.
New treatment strategies
11:00 - 13:00
Chair: Prof. Maria Gizewska and Prof. Skadi Beblo
New treatment strategies
11:00 - 13:00
Chair: Prof. Maria Gizewska and Prof. Skadi Beblo
Danique van Vliet, BSc: LNAA supplement in PKU mice
Large neutral amino acid (LNAA) supplementation has been suggested as a possible alternative pathophysiology-based treatment directly targeting brain biochemistry to improve brain functioning and relieve the dietary restrictions for PKU patients. However, insufficient understanding about the effects of LNAA treatment and the optimal LNAA supplementation regimen hamper its clinical application. To this purpose, as a proof of principle, we first investigated the effect of LNAA supplementation (including all non-Phe LNAA except for threonine) on all hypothesized biochemical treatment objectives of LNAA treatment in Pah-enu2 (PKU) mice. Secondly, we compared different LNAA supplements including 1) leucine+isoleucine, 2) all LNAA (with and without threonine), 3) tyrosine+tryptophan, and 4) threonine alone with respect to all hypothesized biochemical treatment objectives in PKU mice. LNAA supplementation in PKU mice was found to serve all hypothesized treatment objectives. LNAA supplementation reduced blood and brain Phe concentrations by 33% and 26%, respectively, compared to normal chow (p<0.01), while alleviating the brain deficiencies of some but not all supplemented LNAA. Moreover, LNAA supplementation in PKU mice significantly increased brain serotonin and norepinephrine concentrations from 35% to 71% and from 57% to 86% of wild-type levels (p<0.01), but not brain dopamine (p=0.307).

When comparing different LNAA supplements, brain Phe concentrations decreased with 24-29% on leucine+isoleucine and all LNAA (p<0.01). Regarding brain non-Phe LNAA, all regimens increased the LNAA that were supplemented, while leucine+isoleucine further reduced most other LNAA. Brain serotonin and norepinephrine were increased by 80% and 39%, respectively, on all LNAA (p<0.01), and increased by 40% and 28% on tyrosine+tryptophan (p<0.01).

Thus, LNAA treatment can serve different biochemical treatment objectives: 1) reduce blood Phe; 2) reduce brain Phe; 3) increase brain non-Phe LNAA; and 4) increase brain monoaminergic neurotransmitter concentrations. Each of these biochemical treatment objectives requires a different LNAA supplement. Based on these results, optimized LNAA supplementation regimens should be developed, incorporating all the demands posed on the supplementation regimen to address each of the different treatment objectives as effectively as possible.

Part of this research was funded by a grant from the National PKU Alliance (USA).

Kirsten Ahring, RD: GMP treatment in PKU mice
Introduction:

Management of PKU is mainly achieved through dietary control, including limited intake of phenylalanine (Phe) from food, supplemented with low protein food and amino acid mixture (AAM). CGMP is a natural protein with limited amount of Phe and a potential alternative.

Objective:

To determine the effects of CGMP versus free AA on growth and body composition in early treated PKU mice.

Materials and Methods:

28 mice (classical PKU) were divided into five groups and each group followed a special diet for 12 weeks:
1: Semi-free diet (SFD) + CGMP
2: SFD + CGMP+AA
3: Control
4: CGMP +protein free diet (PFD)
5: AAM + PFD

Results:

Growth and body composition were measured after 12 weeks.
Growth ranged from an average of 4.9 g to 9.56 g:
1: 4.9 g (70% compared to start weight)
2: 6.5 g (78%)
3: 5.84 g (82%)
4: 9.56 g (173%)
5: 9.14 g (151%)

Body scan (average fat & lean body mass):
1: 1.50 g/11.70 g
2: 1.73 g/12.79 g
3: 1.78 g/11.18 g
4: 2.06 g/ 13.15 g
5: 2.26 g/13.40 g

Conclusions:

Mice fed on CGMP or AA + PFD demonstrated the best average growth. Body scan supported this result.

Prof. Beat Thöny: Experimental Gene Therapy for PKU
We are interested in developing gene therapeutic methods using the PKU mouse as a model system. This mouse carries the homozygous enu2 mutation that leads to systemic hyperphenylalaninemia but, unlike in humans, to no other adverse effects if untreated. Furthermore, therapeutic efficacy can be assessed immediately in treated PKU mice by collecting a few microL of blood from the tail vein on a filter card, followed by L-Phe determination by tandem mass spectrometry.

In the past, we have successfully used recombinant adeno-associated virus (AAV) vectors with liver or muscle tropism and systemic injection to treat murine PKU life-long. However, for virus-dependent approaches, toxicity and safety issues for newborn and pediatric patients for potential life-long treatment remain a risk. To overcome these drawbacks, we have started developing non-viral gene transfer methods for liver and muscle targeting. Thus far, we have successfully achieved the use of non-viral naked DNA/minicircle vectors delivered to the liver by hydrodynamic tail vein injection to treat murine PKU. Currently, we are optimizing our treatment towards lowering the therapeutic vector dose required to treat PKU in mice, and we have established portal vein injection in mice and newborn (domestic) pigs for delivery of naked DNA vectors to hepatocytes.

The overall aim of our present work is to develop a safe gene therapeutic method for treating a liver defect (PKU) with non-viral gene transfer using naked DNA/minicircle vectors without applying hydrodynamic pressure.

Vibeke Bruinenberg, MSc: Nutritional compound in PKU mice
Introduction

Patients with phenylketonuria (PKU) show cognitive abnormalities, even with early and continuous dietary treatment. The effect of PKU is mostly seen at the level of the brain where differences are observed in four domains: 1) reduced synaptic functioning, 2) altered white matter integrity, 3) disrupted neurotransmitter metabolism, and 4) increased oxidative stress. Here we will discuss the effect of a specific nutrient combination (SNC) on a postsynaptic protein critical for synaptic functioning in the hippocampus and three behavioral tasks in PKU mouse models.

Methods

First, we examine the expression of postsynaptic density protein 95 (PSD-95), in an immunohistochemical staining, in PKU mice following an intervention with SNC or isocaloric control diet for 12 weeks starting at postnatal day 31. Second, a long-term intervention study examined the behavioral outcome of a similar treatment for nine months in PKU mice. The results of a motor task and two learning paradigms for the three month time point of this study will be discussed here.

Results

In the first study, PKU mice on the isocaloric control showed a significant reduction in PSD-95 expression (compared to WT mice) in the granular cell layer of the dentate gyrus, with a similar trend in the CA1 and CA3 pyramidal cell layer. The diet containing SNC was able to partly restore the reduction in PSD-95 expression. In the long-term intervention study, PKU mice on isocaloric control diet showed deficits in the three behavioral tasks. Following three months of SNC treatment there was an improvement in tasks assessing cognitive performance.

Conclusion

These preliminary results show a potential beneficial effect of SNC on the expression of a synaptic marker and cognitive behavior in PKU mice.

The destiny of late diagnosis
11:45 - 12:30
Presentation of a documentary film by DIG PKU / NSPKU Discussion
The destiny of late diagnosis
11:45 - 12:30
T. Hagedorn (Chairman of DIG PKU, Germany),
E. Lange (Chairman of NSPKU, United Kingdom)

In most cases, when talking about Phenylketonuria today, we talk about the needs of those patients who have been early diagnosed by newborn screening and received dietary treatment. Although we lose sight of an equal number of patients who have never been diagnosed or treated because they were born before screening was introduced.

Using the example of three late diagnosed patients, an emotional documentary film illustrates the situation and the requirements of these patients and their relatives' concerns. It outlines the importance of newborn screening, low protein food and supplementation of amino acids for PKU treatment.

The film was produced by DIG PKU in 2013/2014 and translated into English in a joint venture with NSPKU.

The film is not harmful to children. But younger patients may not be able to differentiate between their own PKU and the situation of the patients in the film. Therefore it is up to the parents to decide whether to allow their children to watch the film or to visit the childcare.
Business lunch
12:30 - 14:00
Business lunch
12:30 - 14:00
Business lunch
12:30 - 14:00
Business lunch
12:30 - 14:00
Business lunch
13:00 - 14:00
Business lunch
13:00 - 14:00
On the road with PKU
14:00 - 15:15
On the road with PKU
14:00 - 15:15
Geir Ivar Elgjo Følling: How my grandfather discovered PKU

Kevin Alexander: Meeting PKU's across the world

Melina Meyer: My travel experiences

Sophie Drangmeister: My student exchange with USA

Alexander Hennig: PKU board – the travel network
Gregor Hammerschmidt and Alexander Hennig introduce the "PKU Travel Network" that is based on the website www.pkuboard.info, they have developed in cooperation with ESPKU. Find help or new friends in the country you want to travel. Meet people with PKU around the world or support others who come to your region.
EU Politics
14:00 - 15:00
Inken Stark (Diätverband): Current status of the review of EU legislation on dietary food – an update
EU Politics
14:00 - 15:00
Inken Stark (Diätverband): Current status of the review of EU legislation on dietary food – an update
The guidelines explained I
14:00 - 16:00
Chair: Prof. Francjan van Spronsen
The guidelines explained I
14:00 - 16:00
Chair: Prof. Francjan van Spronsen
Prof. Francjan van Spronsen: How should we classify PAH deficiency

Prof. Jaime Campistol: The questions who to treat
Although there is no formal study showing that starting treatment as early as possible is necessary, data show that the first years of treatment are of more impact than later years. As a consequence it is recommended that treatment should start as early as possible to prevent neurological damage. Ideally the treatment should be initiated before day 10-12 of life.

There is no discussion in the literature or among professionals with regards to treatment initiation when untreated blood Phe concentrations are >600µmol/l.

Although there is no strong evidence, but there is a general consensus that hyperphenylalaninaemia with blood Phe levels <360µmol/l should not be treated. Patients with hyperphenylalaninaemia with blood Phe levels <360µmol/l should be monitored at least during the first year of life due the possible late-onset PKU. However our group found that patients with Phe levels <360µmol/l and untreated have scores mostly similar to those of control individuals except for executive function tests.

The evidence regarding initiation of treatment with blood Phe concentrations between 360 and 600 µmol/l is not absolute reliable. But nevertheless some authors as Costello, Campistol, Gassió, Gonzalez, recommends treat blood Phe levels <600 µmol as they found a trend toward lower intelligence quotient (IQ) with higher Phe levels specially in groups from 400, to 400-500 to >500 µmol/l.

The fact that especially during the first 6 to 12 years of life good metabolic control of PKU seems necessary to prevent cognitive function impairments, it is recommended that for patients with an untreated Phe concentration between 360 and 600µmol/l treatment should be initiated during the first 12 years of age.

Although PKU is a chronic disorder with the burden of strict dietary control, adults can have an acceptable quality of life when diagnosed early and treated appropriately although a higher than normal number of patients with PKU have less stable relationships and reach independency at later ages. Long term treatment is recommended for adult patients with PKU (with exception of patients with untreated Phe levels <600µmol/l). Returning to dietary restrictions has been shown to improve quality of Life in the majority of adults with PKU. Special care with maternal PKU.

Prof. Anita MacDonald: The nutritional part – protein requirements
In PKU, protein requirements should be provided from a combination of natural protein (amount according to individual tolerance) and Phe-free L-amino acids. Total protein intake should supply the age-related safe levels of protein intake (FAO/WHO/UNU 2007). However, an additional 20% of L-amino to compensate for the 'digestible indispensable amino acid score' is advised in all patients with PKU. Also a further 20% is suggested to help optimize impact of L-amino acids on blood Phe control, although the optimal dose for this function is undetermined. The optimal amount of L-amino acids has caused extensive debate, it is undetermined and the recent Cochrane review concludes there is insufficient data to reach any conclusions regarding the dosage of amino-acid supplements in the treatment of PKU.

In the majority of patients, it is likely that precursor free amino acids will supply 52 to 80% of the total protein intake. Considerations for any recommendations for the dosage of L-amino acids intake should include: 1) the protein recommendations for the healthy individual; 2) studies on growth in PKU; 3) inefficiency associated with the utilization of L-amino acids, 4) any functional effects of L-amino acids; and 5) any side effects associated with dosage of L-amino acids. Furthermore, the dosage of L-amino acid should consider the natural protein tolerance (i.e. natural protein + L-amino acids =total protein intake).

Requirements for growth/physiological needs: A number of observational studies have investigated the L-amino acid dosage associated with optimal growth in PKU. They have demonstrated that growth in PKU is mainly satisfactory if the total protein intake (largely given as L-amino acids) meets or is above the general population recommendations.

In the published studies, national recommendations were commonly based on the FAO/WHO/UNU 1985 safe levels of protein intake. However, recently the FAO/WHO/UNU 2007 has reduced the safe levels of protein intake. No studies have examined growth in PKU on such a low total protein intake. Many centres in Europe and beyond prescribe L-amino acid/total protein between 2-3 g/kg/day in infants aged 0-1 y; children aged 1-10 y; 1.5-2g /kg/day and >10y: 1 g/kg/day. Some have suggested an additional 20% of L-amino acids should be provided to compensate for their inefficiency.

Functional effect of L-amino acids: It is well established that they decrease blood Phe concentrations and blood Phe concentrations increase when patients do not take their protein substitute. Higher doses of L-amino acid are associated with improved Phe control and a higher Phe tolerance.

Adverse effects of L-amino acids: Any side effects of L-amino acids should be considered. L-amino acid supplements are hyperosmolar and abdominal pain, diarrhoea and constipation have been reported. Also long term intake of Phe-free L-amino acids is linked to proteinuria and decreased GFR, although this has not been studied in a controlled way.

Prof. Francois Feillet: The nutritional part - the micronutrients
The nutritional follow up is one of the mainstay of management of PKU patients as the low phenylalanine diet remains the most common way to treat patients. The nutritional status of patients depends of many factors : the severity of phenylalanine hydroxylase (PAH) deficiency, the type of treatment (no diet, BH4, BH4 + diet, diet alone) and the therapeutic compliance to the diet.

Considering the micronutrient status, the main deficiency observed in the literature are related to vitamin B12 (cobalamin) and some minerals (iron, zinc and selenium).

The B12 deficiency is mainly due to the absence of animal origin proteins in the PKU diet. In case of poor compliance with the AA substitutes, the patients are at risk of B12 deficiency.

Some vitamin can be in excess e.g. folates because of high folates content in amino acids substitutes, while the foods which contains folates are authorized in the PKU diet.

The minerals status are more complex to interpret, as a biological deficiency in iron, zinc and selenium is observed for more than 20 years despite high content of these minerals in the AA substitutes. These deficiencies are probably due to some poor bioavailability of these micronutrients when they are brought by AA substitutes.

The fat soluble vitamins (e.g. vitamins A and E) are probably not a problem in PKU. These vitamins status are not been correctly evaluated, as the plasma levels do not reflect their status, and the ratio vit A/RBP and vit E/lipids have not been used in all studies.

Nevertheless, the fear of vitamin A toxicity has never been proven outside of some very high extra vitamin A supplementation. The present content of vit A in the AA substitute is not sufficient to induce toxicity (mainly during pregnancy, as it is well known that vit A can have teratogenic toxicity at very high dose).

Vitamin E is part of antioxidant status but no study, using vit E/lipids to evaluate vit E status, showed any deficiency in this vitamin.

To conclude, the micronutrients status in PKU depends of many parameters, and must be checked yearly in all PKU patients, including mild Hyperphe patients.

Prof. Vincenzo Leuzzi: The neurocognitive follow-up
Phenylketonuria (PKU) is the first genetic-metabolic disease successfully treated with an etiological therapy. Phenylketonuria is a postnatal neurodevelopmental disorder since the accumulation of Phe affects the development of several neurocognitive functions during their critical period of emergence. But PKU is also a chronic neurological condition due to the effect of Phe on the cognitive functions of the mature brain. Despite the favourable clinical outcome of early treated PKU subjects, the occurrence of a lower than expected IQ, minor neuropsychological and psychiatric problems remain challenging aspects of the disease.

Cumulative clinical data from the literature have shown that blood Phe concentration persistently under the level of 360 microM is compatible with a normal neurocognitive outcome. Patients respecting this target are predicted to have a mental development and functioning unaffected by their altered PAH genotype. Therefore European Guidelines recommend blood Phe 120 to 360 microM as therapeutic target level until the age of 12. The systematic neuropsychological examination of these subjects is not recommend unless they show an atypical clinical outcome or one or more possible individual or environmental risk factors are present.

Due to the worsening of dietary compliance, during adolescence and adulthood a relevant number of subjects are not able to respect this strict therapeutic target. According to the empirical observation of a minor vulnerability of the more mature brain, European Guidelines recommends 120 to 600 microM as optimal therapeutic target after the age of 12. However also this relatively broader target may be perceived as burdensome by young and adult patients, who are at risk for diet discontinuation or relaxation.

European Guidelines recommend a careful assessment and monitoring and of neurophysiological functions in this period of the life (scheduled at 12 and 18 years), also in order to detect subjects who are particularly vulnerable to such an increase of blood Phe concentrations and therefore may experience late onset neurological deterioration or mental functioning decline.

Dr. Francois Maillot: Adults and PKU
In early treated PKU adults, significant suboptimal outcomes exist including deficits in executive functioning, attention problems, decreased verbal memory, expressive naming and verbal fluency, as well as social and emotional difficulties. Some neurological complications (leukoencephalopathy, spastic paraparesis, vision loss..) have also been described. Many adults with PKU have a vegan-like diet and consequently may be at risk of micronutrient deficiencies. As a result, in PKU, life-long, systematic follow-up is required to screen for long term complications at any life stage, and provide appropriate support to patients. Some complications of PKU at the adult age may be related to diet discontinuation during adolescence. Some of them are irreversible and some are reversible by decreasing blood Phe during adulthood. Therefore the recommendation is to treat in adult patients with PKU, as long as plasma Phe concentrations is > 600 µmol/L. Finally, extensive analysis of the literature suggests that in adult patients with PKU, Phe targets should be 120-600 µmol/L.
Members affairs
15:00 - 16:00
Information on the recent and current agenda of ESPKU member associations
Members affairs
15:00 - 16:00
Information on the recent and current agenda of ESPKU member associations
The global perspectives
15:15 - 15:45
John Adams: PKU in Canada, Dr. Yuval Landau: PKU in Israel
Allied metabolic Disorders
15:45 - 16:15
Georg Schmieder: My life with Maple Syrup Urea Disease (MSUD)
Allied metabolic Disorders
MSUD is an inborn metabolic disease, like PKU. Georg Schmieder is a 29 years old MSUD patient. He will present the different types, the commonness and the causes of MSUD. Afterwards an insight in the diagnosis, the treatment and the diet, as well as the causes and the symptoms of a metabolic crisis, is followed. Furthermore he will report about the first days of his life, his everyday life and traveling with MSUD.
Coffee break
16:00 - 16:30
Coffee Break
16:00 - 16:30
Coffee break
16:15 - 16:45
ESPKU Guidelines implementation
16:30 - 19:00
Development of a concerted campaign for implementation of the ESPKU guidelines in the member states (continuation of the 2014 Workshop)
ESPKU Guidelines implementation
16:30 - 19:00
Development of a concerted campaign for implementation of the ESPKU guidelines in the member states (continuation of the 2014 Workshop)
The guidelines explained II
16:30 - 19:00
Chair: Kirsten Ahring, MSHN
The guidelines explained II
16:30 - 19:00
Chair: Kirsten Ahring, MSHN
Dr. Alberto Burlina: the guidelines practised by a metabolic pediatrician

Prof. Fritz Trefz: Maternal PKU
Introduction

Maternal Phenylketonuria describes the problem of developing maternal PKU syndrome in the fetus if the mother with PKU is not treated before conception and during pregnancy (1). Because of the prospective international maternal PKU collaborative study (2) as well as other well conducted studies (3) recommendations are based on Grade B-C/D.

Target phe levels and non treatment

Target phenylalanine levels should be between 120-360 µmol/l. If women with hyperphenylalaninemia (HPA) have continuous plasma phenylalanine levels in this range they must not be treated. There is no evidence that these levels are dangerous for fetal organ development in early pregnancy or for development of the fetus during pregnancy (4).

Planned pregnancies

To avoid birth defects in early pregnancy preconception treatment should be initiated in all women with PKU/HPA who have plasma phe levels >360 µmol/l (5, 6).Treatment should be managed in a multidisciplinary team, including metabolic specialist, dietitian, gynecologist and preferably a psychologist (7). The gynecologist involved in care of PKU women must be well informed about the maternal PKU syndrome. Standard care of pregnancy according to national guidelines should be provided for the pregnant women. As Maternal PKU treatment needs considerable effort from the woman with PKU and her partner, delayed conception requires special attention. Therefore, it is reasonable to refer monitored couple to a fertility specialist earlier than after one year (the WHO criteria of sterility). A period of 6 months seems to be appropriate for this recommendation. Even maternal PKU pregnancy is a high risk pregnancy the team should avoid additional stress to the mother which may worsen compliance and quality of treatment.

Unplanned pregnancies

Since ca. 50% of all pregnancies are not planned the mothers with PKU need special attention presenting with high phe levels in the first trimester. Genetic counselling and information about the risk of birth defects for the fetus in the 4-8 weeks of gestation is necessary (8). Risk of congenital heart defects is dependent from mother's blood phe (>1200: 11%, >900-1200: 5%, >600-900: 3% and <600 µmol/l 2%) compared to 1% in the normal population (9, 10). In these women a fetal ultrasound should be performed at 18-22 weeks of gestation to exclude a heart defect or other organ failure which may influence the recommendation for the place of delivery e.g. in a perinatal centre. After delivery all infants should be carefully investigated and followed up to exclude maternal PKU syndrome (10).

Prevention of unplanned pregnancies

To avoid unplanned pregnancies teenagers with PKU should undergo systematic age related sex education. They should be informed that unplanned pregnancy can occur even during first menstrual cycles. Professional counselling about the risk of unprotected sexual contacts should be given to teenaged girls with PKU shortly after menarche and effective contraceptive methods explained. Cultural differences when education in this age group is performed should be observed.

Dietary treatment

The optimal dietary treatment before and during pregnancy is dependent from various factors. Maternal weight loss, over restriction of phe intake, lack of folic acid intake, vitamin B12 deficiency may influence phe control and fetal growth and development. Phe tolerance is dependent from severity of PKU and progress of fetal growth over time of pregnancy. It may increase from 200 mg per day in the first trimester to 700-1500 mg/day in the 3rd trimester (11). To avoid phe levels above (>360 µmol/l) but also below the target level (<120 µmol/l) frequent blood and plasma phe measurement may be necessary (2-3 times per week). However, when more stable conditions are reached once per week may be sufficient. Poor weight gain especially in the first trimester is correlated with bad phe control and bad outcome (12). Therefore sufficient energy intake and adequate protein supply is essential. There are no data justifying recommendation of regular tyrosine supplementation.

Emergency treatment in unplanned pregnancies

Women with unplanned pregnancy should be seen within 24 hours of notification to initiate immediate dietary treatment to attain rapid blood Phe reduction (<7 days). An emergency diet should comprise 70g/day protein equivalent from L-amino acid supplement and low Phe foods to ensure adequate energy intake. As a starting point, the initial Phe allocation should be the same as the Phe tolerance when aged <5 years of age and will depend on the severity of PKU. Early pregnancy complications like nausea and emesis gravidarum may be a challenge for the whole team. If general recommendations may not help inpatient care in a department of gynecology with close contact to the metabolic team is effective. Folinic acid supplementation is usually 400 µg/day for all pregnant women to prevent neural tube defects. 200 mg/day of DHA (n-3) should be given to all women with PKU considering pregnancy and in maternal PKU. Assessment of arachidonic acid (n-6) and DHA status should be conducted pre-conception/early pregnancy

Monitoring

Key nutrients that should be measured pre-conception and at the start of pregnancy are: folic acid, Vitamin B12, ferritin, full blood count, and quantitative plasma amino acids. Additional monitoring is only advocated during trimester 2 and 3 if adherence with dietary treatment is sub-optimal or deficiency has been detected.

Breast feeding

In maternal PKU, there are no contraindications to breast feeding infants unaffected by PKU with the exception of maternal post delivery treatment with BH4.

Education

Education programmes to provide women with practical skills and emotional support are essential both before and during pregnancy. In some mothers with lower IQ and support of a "resource" mother with good skills in the management of PKU may be helpful (13).

BH4 and pregnancy

Since drug studies in pregnant women are not possible, experiences are based on case reports. Therefore no prospective data are available regarding the indication, dose and management of BH4 during pregnancy. In Europe, three patients received BH4 preconceptionally, whereas 5 patients started BH4 treatment during pregnancy (14). In the US 15 patients were administered BH4 prior to pregnancy, and only one patient received BH4 after onset of pregnancy (15). The dosage varied between 4 and 20 mg/kg body weight in the different case series. The Kuvan® Adult Maternal Paediatric European Registry (KAMPER) reported in an interim report of four pregnant patients with varying BH4 doses between 3 and 17 mg/kg body weight no development problems or AEs related to the pregnancies. These papers demonstrate that BH4 helped decrease Phe levels to within target range. Except for one woman exposed to high Phe levels in early pregnancy, who received BH4 as a rescue treatment because of extremely high Phe values, all of the babies exposed to BH4 during pregnancy had favourable outcomes. BH4 should not be used during pregnancy unless the woman is known to be a responder and dietary treatment alone is not successful. To this aim, genotyping and BH4 loading test is advised to be performed when a pregnancy is planned.

Prof. Maria Gizewska: Late diagnosed and untreated patients with PKU
However the population newborn screening for PKU has been implemented over 50 years ago, there are still many persons with late diagnosed and untreated PKU due to screening failures and/or immigration of patients from countries without newborn screening or treatment.

In European PKU guidelines late-diagnosed refers to children diagnosed aged between 3 months and 7 years, untreated refers to untreated patients aged 7 years and over. This is arbitrary but refers to the fact that improvement in IQ is rarely observed after the age of 7 years.

Identification of late-diagnosed and untreated patients is important as specific intervention with a low Phe diet may be beneficial. There are still limited data regarding effectiveness of the other therapies (LNAA, sapropterin) in these groups of patients.

Late-diagnosed patients may significantly improve after late introduction of a low Phe diet and are able to increase intellectual performance. Therfore their treatment should always be considered.

Also some untreated PKU patients, even with severe intellectual disabilities, may benefit from implementation of a dietary treatment. They were reported with improvement of motor function and behavior. These therapeutic effects may lead to economic benefit to the health service and society in general. Reduction in nursing time, hospitalizations, outpatient clinic visits and medications can reduce the mean annual costs. However, regarding dietary intervention in this very special group of patient – individual decision of initiation is necessary. Treatment should be given only under close medical supervision of a team of specialists experienced in all aspects of PKU treatment.

Dr. Greet van Rijn: The quality of life: how often and how?

Shauna Kearney, MSc: What are the real reasons to consult the clinical psychologist?
The management of PKU becomes notoriously difficult throughout adolescence and into adulthood. Adherence to the diet in an attempt to maintain appropriate Phe levels is influenced by a number of factors over and above having knowledge about the condition. These might include family dynamics, identity formation, beliefs about the likely outcome of not adhering, mood states such as anxiety and depression and possibly executive functioning deficits.

Maintaining positive mental health and levels of psychosocial functioning contribute to an individual's quality of life. By enquiring about psychological wellbeing within appointments with their metabolic team, it is likely to have an impact on psychosocial functioning and serve to prompt a referral to see a psychologist where appropriate.

This presentation will briefly outline some of the reasons for consulting with a clinical psychologist.
From medical nutrition to tasteful diet
16:45 - 17:15
Michael Liberra: How my father Horst Bickel changed paediatric medicine
From medical nutrition to tasteful diet
The birthday cake bake-off
17:15 - 19:00
The birthday cake bake-off
17:15 - 19:00
General Meeting
20:30 - 21:30
General Meeting
20:30 - 21:30
Saturday
Saturday
Where will we be in 10 year's time?
09:00 - 10:30
Chair: Prof. Dr. Maria Gizewska
Where will we be in 10 year's time?
09:00 - 10:30
Chair: Prof. Dr. Maria Gizewska
Prof. Dr. Francjan van Spronsen: Phenylketonuria – Pathogenesis driven treatment strategies

Untreated, PKU causes severe mental retardation, epilepsy and behavioral problems. Dietary treatment has resulted in a tremendous improvement of the clinical outcome, but neuropsychological deficits persist and the question is whether this can be improved further with the use of pathophysiological based treatment strategies. Supplementation with tetrahydrobiopterin, phenylalanine ammonia lyase, gene therapy and other chaperone treatment all target at the blood phenylalanine rather than the brain biochemistry, while –even today- the pathology underlying cognitive dysfunction in PKU is largely unknown. We know that the high plasma concentrations of phenylalanine influence the blood-brain barrier transport of phenylalanine and other large neutral amino acids (LNAA). The high plasma phenylalanine concentrations increase phenylalanine entry into brain and restrict the entry of other LNAA. In the literature, emphasis has been on high brain phenylalanine as the pathological substrate that causes mental retardation. Phenylalanine was found to interfere with different cerebral enzyme systems, and to cause amyloid fibrils. However, apart from the neurotoxicity of phenylalanine, a deficiency of the other LNAA in brain may also be an important factor affecting cognitive function in PKU. Cerebral protein synthesis was found to be disturbed in a PKU mouse model, and could be caused by shortage of LNAA instead of high levels of phenylalanine. In this overview the possibility of a different idea about the pathogenesis of mental dysfunction in PKU patients and the aim of treatment strategies will be addressed. The aim of PKU treatment might be to normalize cerebral concentrations of all LNAA rather than prevent high cerebral phenylalanine concentrations alone.

Prof. Rani Singh: What will change in nutritional management in PKU?

Prof. Harvey Levy: PKU in the next decade

The phenylalanine restricted diet developed by Horst Bickel and Louis Wolff not only revolutionized the outcome in PKU but has become the paradigm for treatment and prevention in genetic disease. However, dietary therapy is very difficult, a life altering treatment that falls well short of perfection both in its compliance and in total prevention. Moreover, it treats a symptom of PKU, but not the basic cause.

We are on the threshold of therapies that may dramatically alter this picture by not only potentially eliminating the social difficulties of diet but also correcting the basic cause.

Already there is pharmacologic cofactor therapy with sapropterin dihydrochloride that can stimulate residual phenylalanine hydroxylase (PAH) enzyme activity in some individuals with PKU. I see this, however, as only a link to better treatment since most phenylketonuric persons do not respond and the vast majority who do respond still require the diet. In the next decade I see the possibility of the alternative enzyme therapy (PEG-PAL) that is currently in clinical trial but may replace the diet in many. I also see direct enzyme replacement therapy (ERT) with synthesized or genetically expressed PAH, much like the current ERT in the lysosomal disorders. Perhaps the long promised gene therapy to replace the mutant PAH gene will finally become possible. But most exciting may be gene editing, with the current CRISPR or a similar technology that will actually excise the mutant nucleotide(s) and insert the normal nucleotide sequence in the PAH gene, offering complete or sufficient correction of the genetic defect to convert the biochemical phenotype of PKU to a normal phenotype.

In my almost 50 years of research in PKU, I have never known a more exciting time!

Annemiek van Wegberg, Msc, RD: Differences between European and USA guidelines

Phenylketonuria (PKU) is an autosomal recessive inborn error of phenylalanine (Phe) metabolism caused by deficiency in the enzyme phenylalanine hydroxylase (PAH) that converts phenylalanine into tyrosine.

As PKU management differs across Europe, development of European guidelines was urged both by health professionals and the European Society of Phenylketonuria and Allied Disorders (ESPKU).

These guidelines have been developed aiming to standardize PKU treatment based on the highest quality available evidence.

In 2014 American diagnosis and management guidelines and recommendations for nutrition management of PKU were published.

There are some differences between the European and American guidelines. The question that now arises is how is this possible and how should we cope with this.
Coffee Break
10:30 - 11:00
Towards one worldwide PKU guideline?
11:00 - 12:30
Chair: Prof. Dr. Francjan van Spronsen
Towards one worldwide PKU guideline?
11:00 - 12:30
Chair: Prof. Dr. Francjan van Spronsen
Discussion with Prof. Levy, Prof. Singh and members of the European Guideline Development Group about differences between USA and the European PKU guidelines and day to day care
Closing Ceremony
12:30 - 13:00
Business Lunch
13:00 - 14:00
Business Lunch
13:00 - 14:00
Outings
14:00 - 20:00
Boat Trips, Berlin Wall, Shopping, ...
Outings
14:00 - 20:00
Boat Trips, Berlin Wall, Shopping, ...
Conference Dinner
20:00 - 22:00
The conference dinner presentation will be held by ESPKU and DIG PKU honorary member Dr. Ursula Wachtel. Music: Peter Steinweg (Piano) and Two 4 fun
Conference Dinner
20:00 - 22:00
The conference dinner presentation will be held by ESPKU and DIG PKU honorary member Dr. Ursula Wachtel. Music: Peter Steinweg (Piano) and Two 4 fun
---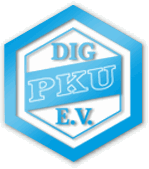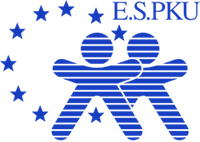 ---
Share E.S.PKU Conference 2015