E.S.PKU & PKUBoard present: PKU Travel Network


In the past E.S.PKU has been approached to set up a travel network for PKU patients. In order to achieve this goal we have partnered with PKUBoard1, an online messaging board. There are two reasons why E.S.PKU has decided to work together with PKUBoard on this matter:
The E.S.PKU website is an information page and does not allow member registration
Besides the conference E.S.PKU does not interact with patients directly, but offers an umbrella organization to it's members (local organizations)
The travel network has been introduced at the annual E.S.PKU Conference 2015 at the patients session. Here you can get the idea in a few words: Enter yourself to receive requests by other members to get your support, or search the database to get help while traveling to a foreign country.
Within the travel network you can decide what kind of offer you are making and you can review what's being offered easily. Also you can write reviews once you used one of the offers. Of course registration within the network, as the whole PKUBoard platform, is completely free. If you have questions how to use the travel network the team of PKUBoard will be glad to assist you.
Now it's time to share the link so you can try the network yourself: http://www.pkuboard.info/travel/index.php/Overview/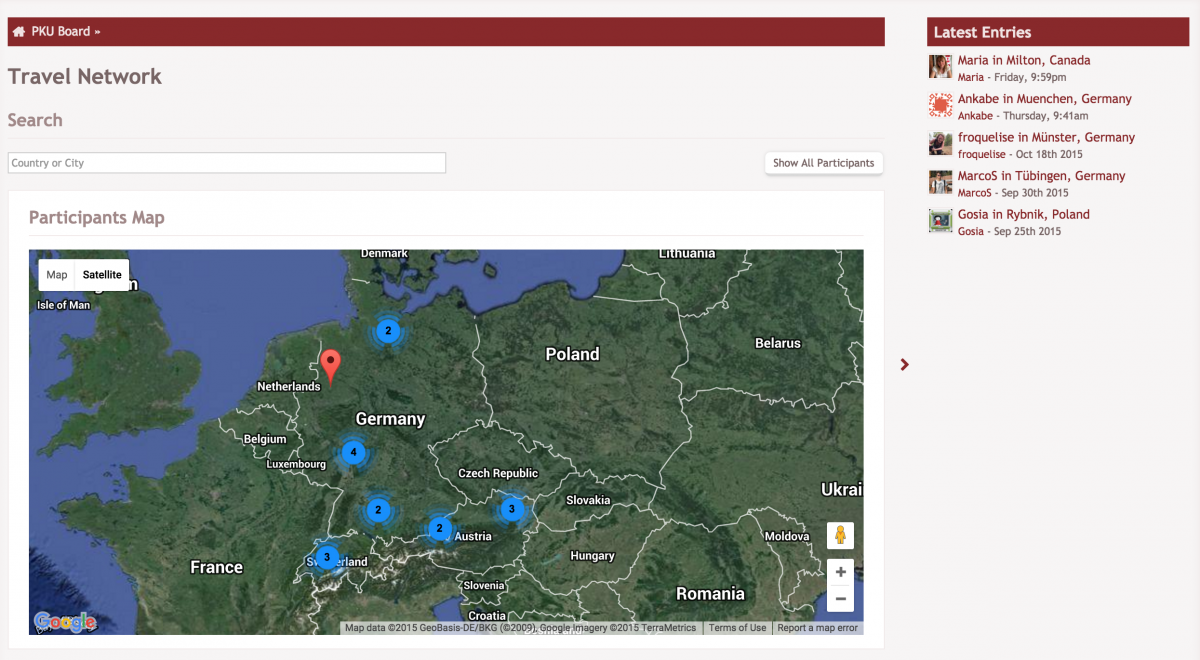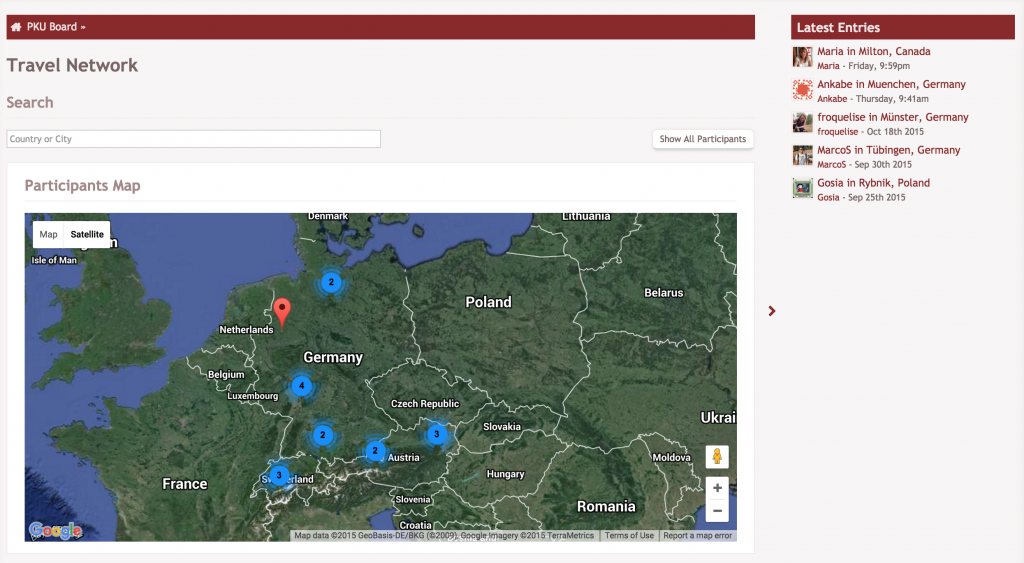 1 PKUBoard is a free platform founded by the PKU patients Alexander Hennig and Gregor Hammerschmidt in 2004.
It offers a message board, bloodlevel tracking, a recipes database, and much more.