36th E.S.PKU Conference 2022
We are going to meet again! - Registration now open!
Due to Covid it wasn't possible to host an E.S.PKU conference in it's original intended format. Instead we have hosted two virtual events that we gladly could host instead. For 2022 we are in the planning of coming back to a physical meeting so that once again you all can meet and talk in person.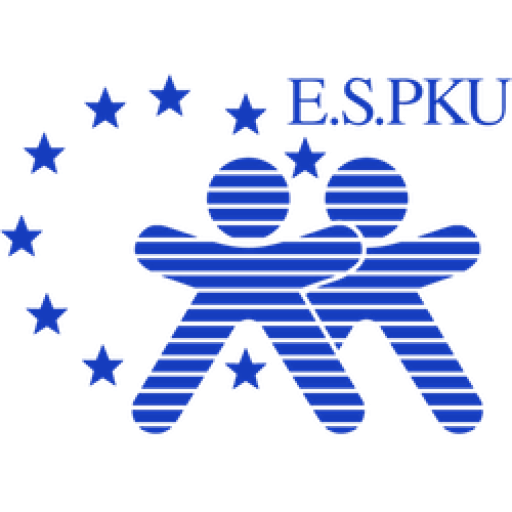 ---
Finding late and untreated people with PKU
Blood Phe monitoring - is it a changing horizon
The assessment of the quality of protein substitutes: what is being done in Europe
The role of the microbiome in PKU
Gene editing: is that the future in PKU
Sepiapterin: first results from trials in PKU and the basic understanding
---
A detailed program will be published in the upcoming weeks!
---
This years conference will feature tracks like you are used to from our previous conferences. There is a special track for professionals, country delegates and patients / relatives on Friday. Friday morning and Saturday morning will feature common sessions.
Single Room
€395
per person (excluding Eventbrite fees)
Hotel Accomodation
Food
Conference Access
Buy Now!
Double Room
€315
per person (excluding Eventbrite fees)
Hotel Accomodation
Food
Conference Access
Buy Now!
Please book your ticket in time. We can only hold the rooms with the hotel for a certain period. Food is included from Thursday evening to Sunday breakfast. Tripple and family rooms (4 people) are available at a limited quantity. Please get in touch with us before booking so we can give you access to this special rooms. Companies wanting to book a larger quantity of rooms, can get in touch with us directly.
---
Travel Notice: There are many different ways to travel to Seville. Most obviously you can book a direct flight to Seville. You might also want to explore the option of flying to Madrid or Malaga and travelling to Seville by train.
Day Ticket (Friday only)
€150
per person (excluding Eventbrite fees)
Hotel Accomodation
Food (coffee breaks, lunch only)
Conference Access Friday
Available Later
Day Ticket (Saturday only)
€75
per person (excluding Eventbrite fees)
Hotel Accomodation
Food (coffee break, lunch only)
Conference Access Saturday
Available Later