Vaccinations against COVID-19 and PKU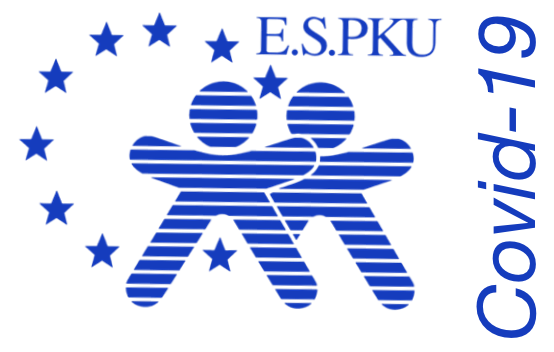 Covid-19 is a serious infectious disease which can cause severe complications, including death. It is important that we do everything we can to prevent the spread of Covid-19 and a global vaccination programme is a crucial part of this. It is imperative that everyone with PKU who can participate in the Covid-19 vaccination programme should do so.
REMEMBER, COVID-19 IS NOT LIKE FLU. IT IS MORE CONTAGIOUS, MORE DEADLY, AND IS SPREADING ACROSS A WORLD WHERE NO-ONE IS IMMUNE.
If you do develop Covid-19, as with other infections, it is likely to cause high blood phenylalanine levels due to the impact of infection and high temperature, causing catabolic stress. The more severe and prolonged the illness, the worse the impact will be on metabolic control. Therefore, it is better to avoid Covid-19 and be vaccinated against it.
ARE THE VACCINES SAFE FOR PEOPLE WITH PKU?
Pfizer-BioNTech COVID-19 vaccine and Moderna COVID-19 vaccine are m-RNA Covid -19 vaccines, whereas COVID-19 vaccine AstraZeneca is a vector vaccine. These vaccines do not contain any protein that should affect blood phenylalanine control.
HOW DO THE m-RNA COVID-19 VACCINES WORK?
They use messenger RNA (mRNA) technology, which contains instructions for human cells to make proteins that mimic part of the coronavirus.
These proteins spur the immune system into action, generating the body's natural production of antibodies to fight and protect against SARS-CoV-2.
Both Pfizer-BioNTech COVID-19 vaccine and Moderna COVID-19 vaccine only give full protection after 2 injections.
HOW DO THE VECTOR VACCINES WORK?
The COVID-19 vaccine AstraZeneca is made from a harmless, weakened version of a common virus that is genetically engineered to safely generate a human immune response. This technology is used to produce vaccines against many pathogens, including influenza.
AstraZeneca COVID-19 vaccine only gives full protection after 2 injections.
ALLERGY AND SIDE EFFECTS
As with all vaccines, some mild and transient side effects may occur, including pain in the injection site, mild fever, fatigue and headache. Serious side effects (allergic reactions) are exceedingly rare, although anaphylactic shock has occurred in a very few people. If you have a history of allergic reactions, it is important to discuss this with the vaccination team.
Both the Pfizer and Moderna vaccines contain polyethylene glycol [PEG]. Palynziq, phenylalanine ammonia-lyase (Palynziq®, Biomarin) is a new enzyme substitution treatment for adults with PKU. It also contains PEG. Experience with COVID-19 vaccine in patients with PKU treated with Palynziq is limited. It is possible that the PEG may cause allergic reactions with the vaccination for this group of patients. However, taking a pegylated medication is not a contraindication for any one of the vaccines currently available. The local PKU team will advise about the suitability of COVID-19 vaccines and any extra cautions that may be necessary.
THE EFFECTIVENESS OF THE VACCINES
After the 2 vaccinations, most people will be protected against Covid-19. However, there is a small chance Covid-19 may develop even after vaccination. Therefore, individuals without symptoms, but who are infected may transmit Covid-19.
For these reasons, it is essential to continue to follow the guidance issued by your country to prevent Covid-19, including wearing masks, washing hands and maintaining social distance even after the second vaccination.
PREGNANCY AND BREASTFEEDING
If you are a woman with PKU an are pregnant, breastfeeding or are planning to have a baby, you should ask your consultant, doctor or pharmacist for vaccination advice.
To learn more about Covid -19 vaccinations and to answer questions please visit:
British Inherited Metabolic Diseases Group website https://bimdg.org.uk/store/otherimd//BIMDG_VaccineFAQs_04January2021_732438_05012021.pdf