E.S.PKU 2015 Conference Experiences
We are looking back at a very successful E.S.PKU conference 2015. As you might have seen there are quite a lot of official videos available for our conference 2015 in Berlin, Germany. If you haven't seen them yet – or want to watch them again – they are all linked on our conference page. There you can also experience a lot more about the conference. But of course there aren't just our conference experiences, but those of participants.
We are happy that this year we had some attendees who brought along their own cameras, blogs, etc. to capture their experience with the E.S.PKU conference. As quite some time has passed now we want to share two of those with you. First of is @NatboysonPKU:
NatboysonPKU – 2015 ESPKU Conference VLOG part 1
NatboysonPKU – 2015 ESPKU Conference VLOG part 2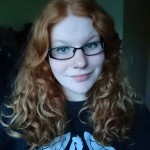 Second we want to present Clair Raftery (gingerpku) to you. She has written a very extensive series of blog posts about her conference experiences. If you want to have a start reading them, here is a direct link to the first of eleven posts! There is a report of every single day available, as well as an interview with Eric Lange, President of E.S.PKU. Visit the Blog!
We hope you have liked this E.S.PKU conference experiences. If you have more of them, feel free to share them with us by using the contact form, or messaging us on social media. Also don't forget to visit the page for this years conference and subscribe to our newsletter.