Cross-Party Alliance on PKU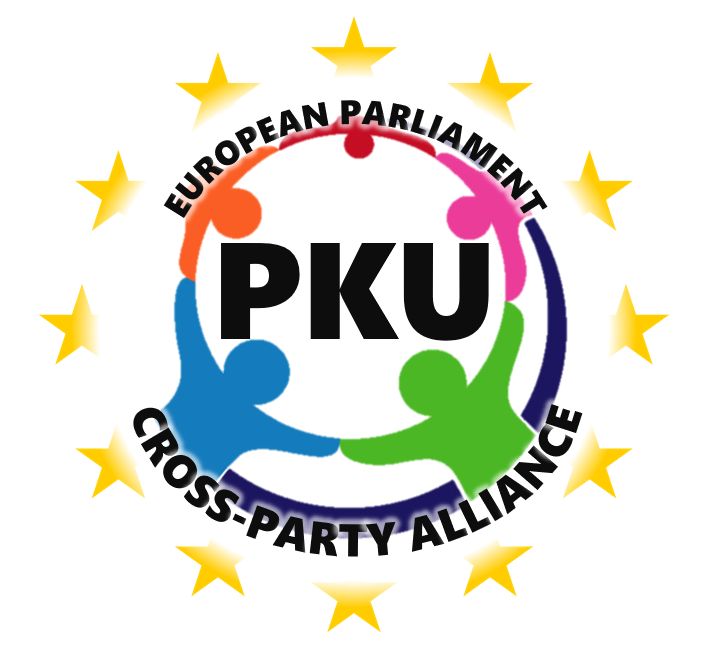 ESPKU is in charge of coordinating the European Parliament Cross-Party Alliance on PKU , which was launched in March 2020 .
What is the European Parliament Cross-Part Alliance in PKU?
Cross-Party Alliances, more commonly known as Interest Groups, bring together MEPs interested in a specific issue that they would like to actively champion. In other words, these Alliances function as internal advocacy/pressure groups within the European Parliament.
A wide variety of such groups is in existence, some more active than others; their influence can be sizeable as they can make use of various tools to put pressure – on the Committees that they are part of, on the European Commission…- such as amending Parliament reports, table Written Questions, organise hearings etc.
The Mission of the Cross-Party Alliance on PKU:
The European Parliament Cross-Party Alliance on PKU is an informal, internal European Parliament advocacy group aiming to bring together MEPs (and relevant (national) stakeholders) to raise awareness of and propose and advocate specific (policy) initiatives to better address unmet needs in PKU across the EU in order to improve the day-to-day situation and quality of life of those affected by PKU and their families. 
The Vision of the Cross-Party Alliance on PKU:
The European Parliament Cross-Party Alliance on PKU aims to ensure that individuals affected by PKU and their families have lifelong access to the services, therapies and support they require to best manage the disorder and its consequences in their daily lives. 
Activities of the Cross-Party Alliance on PKU: 
The Cross-Party Alliance is planning the following activities:
2-3 meetings per year (European Parliament, Brussels)
Formulation of policy statements / consensus papers/calls to action
Formulating amendments to (legislative) proposals
Preparing Written Questions to the Commission
---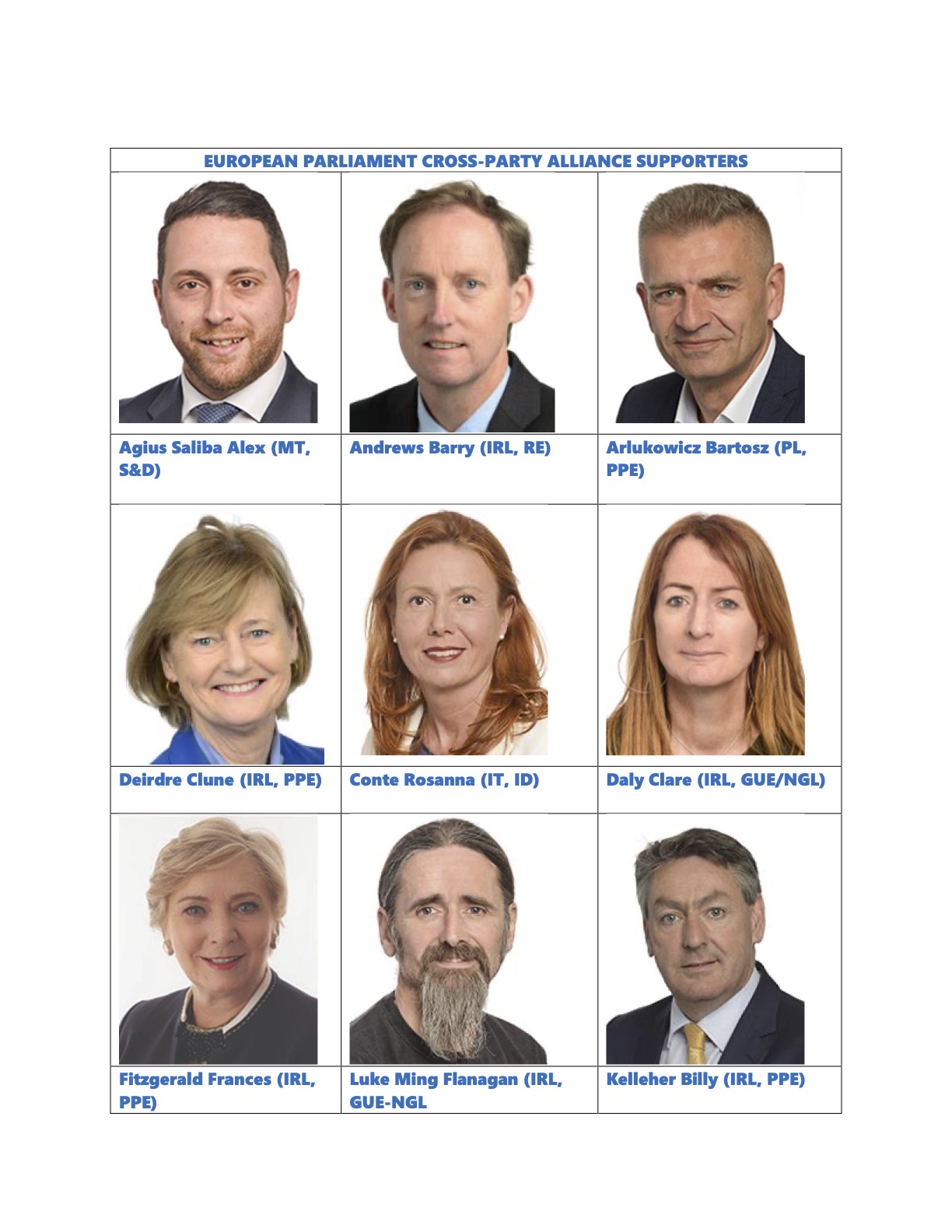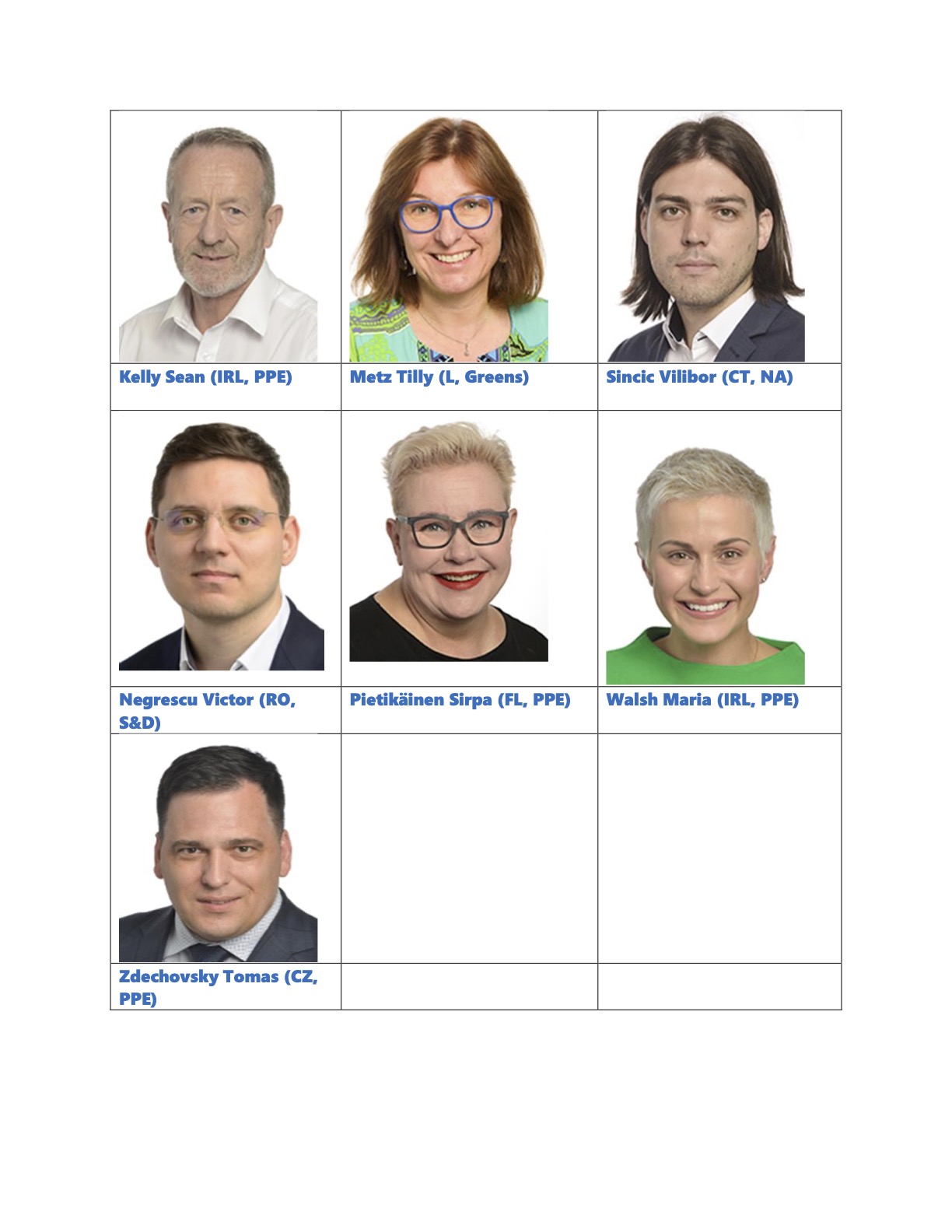 ---
Participants and supporters of the cross-party alliance
---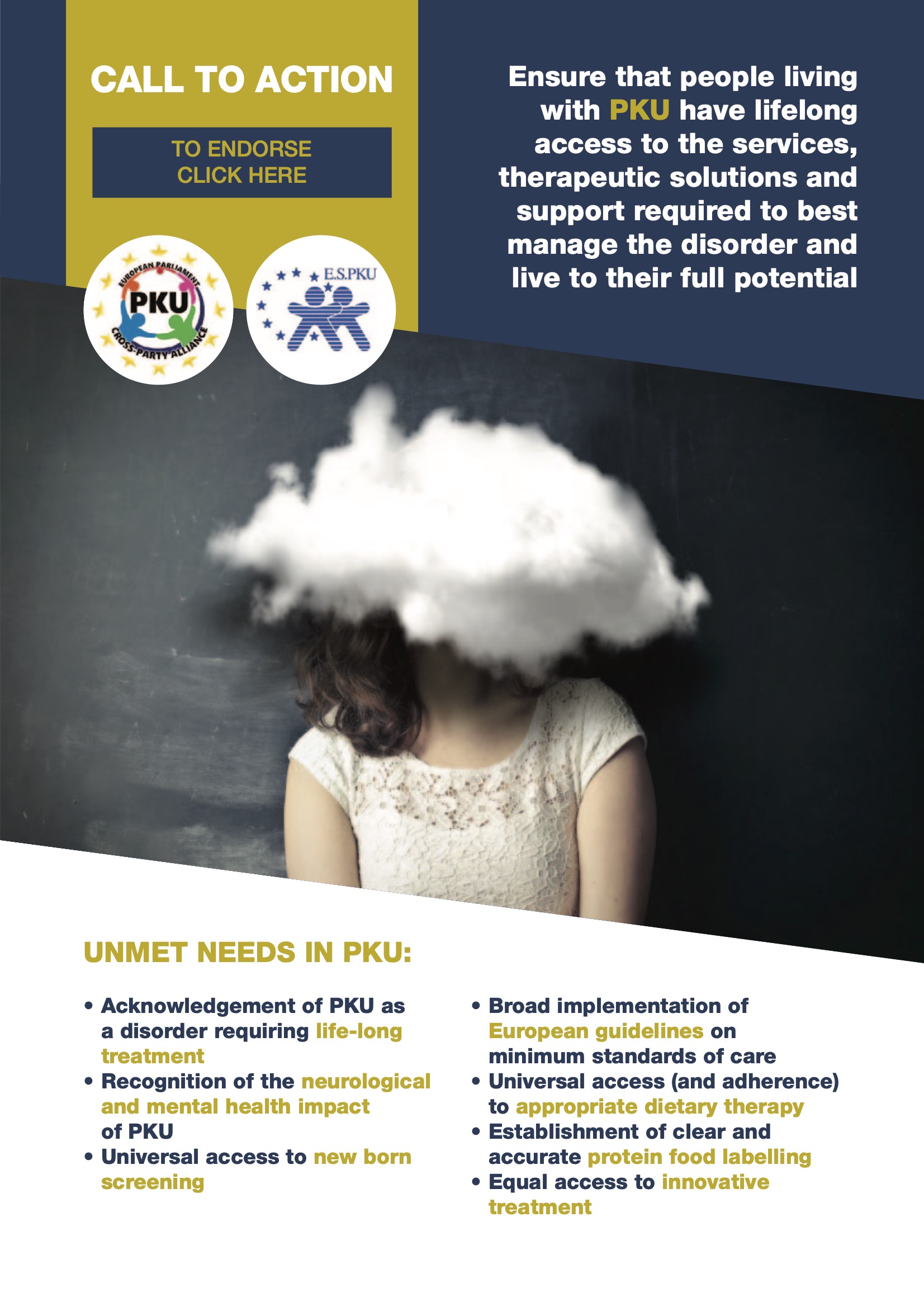 ---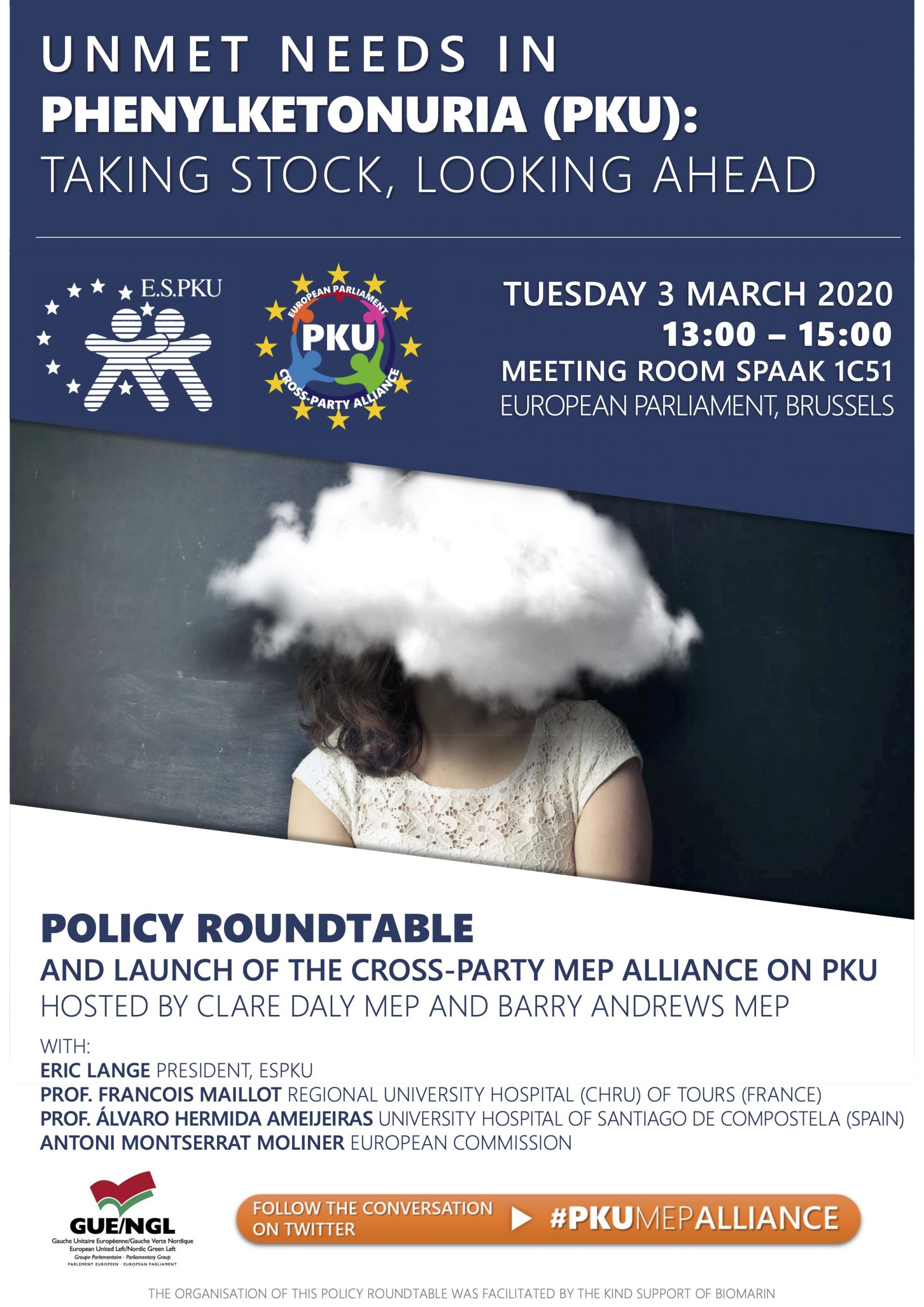 ---
3rd March 2020 - "Unmet needs in PKU: Taking stock, looking ahead"
The Multi-faceted nature of PKU was highlighted. Its complex impact needs to be better recognised. The Alliance hopes to make a sustained and continued contribution to raising awareness of the condition and of how it could be better managed
read more in the parliament magazine below
---
---
EU parliamentary magazine article on PKU - February 2019
---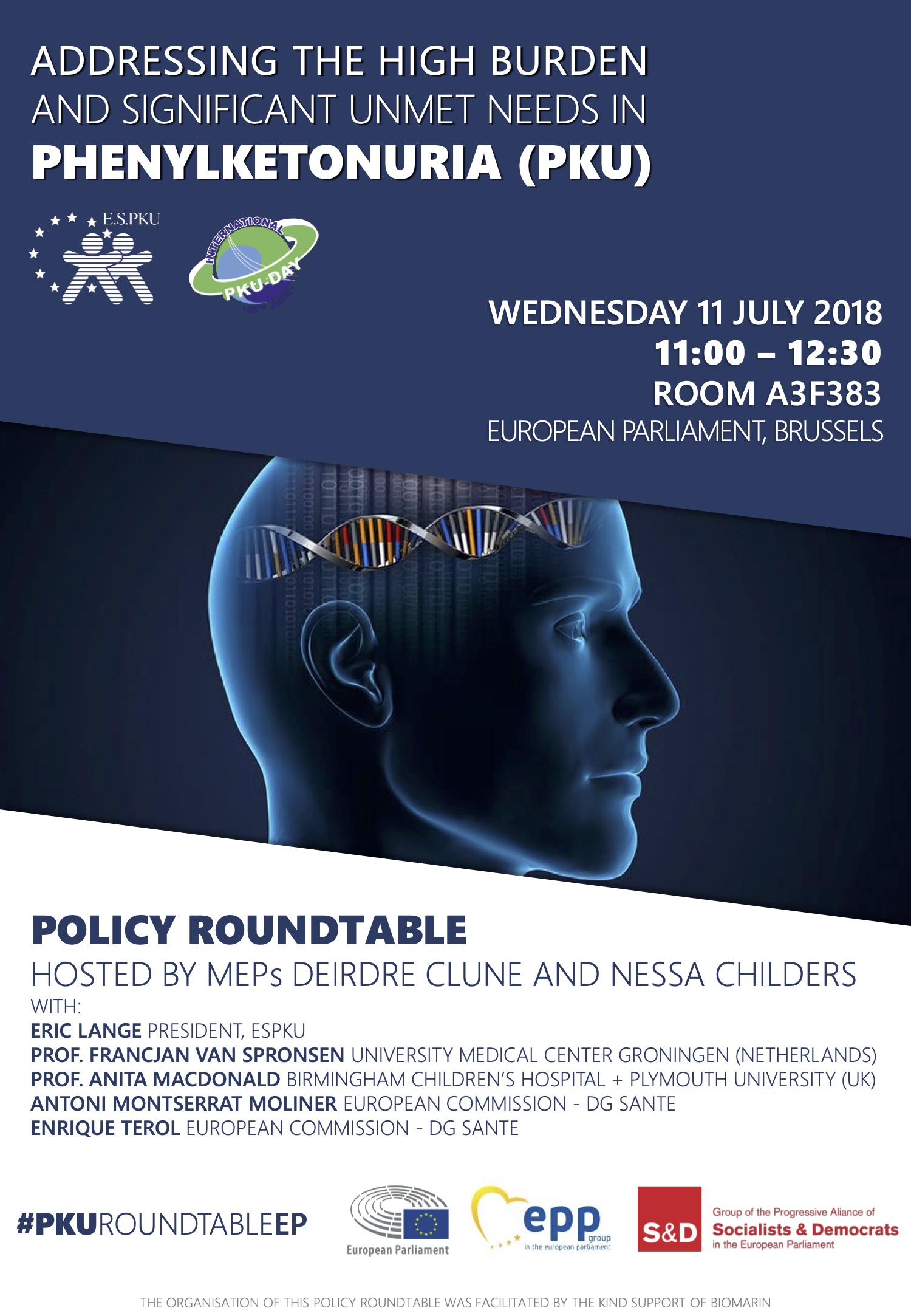 ---
11th July 2018 – Addressing the High Burden and unmet needs in PKU
Potential areas of action arised from the meeting, including
seeking advice from the EU Commission to ensure new-born screening across the EU,

highlighting transition from pediatric to adult care,

implementation of PKU treatment guidelines

and many more.
---
THE ESPKU ACKNOWLEDGE THE SUPPORT OF BIOMARIN IN FACILITATING THESE EVENTS