E.S.PKU on Rare Disease Day 2016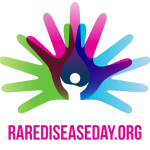 Today, February 29th, it's Rare Disease Day 2016!
#PKU #RareDiseaseDay
Metabolic Disorders, such as Phenylketonuria, is a rare disease. Help raise awareness for PKU so that people understand our situation better. You may want to check the official website for the rare disease day in order to find out what's happening in your town! We want to share this video by Kevin Alexander to you, showing an inspiring PKU story.
Also don't forget to prepare yourself for June 28th – International PKU Day. Raising more awareness for Phenylketonuria is essential to achieve a better quality of life. To see why that is important follow up by reading our publication Closing the Gaps in Care. E.S.PKU is working hard to help publication of the first European guidelines for PKU. You can learn more about the current status of the project by watching the video of Professor Francjan J. van Spronsen.
Enjoy a happy Rare Disease Day 2016 together with your families.
And don't forget to share this post if you have a few minutes to spare.
You can also show your support for rare disease by heading over to HugForRare and post your picture!