---
Learn more about the
E.S.PKU Conference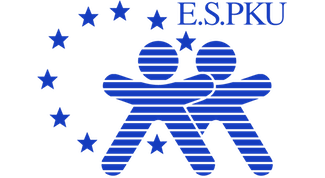 Last Update: October 17th 2016
Connector.

Connector.

Where will it take place ?

The annual E.S.PKU Conference 2016 will take place in Clayton Hotel Dublin Airport (Ireland).

Connector.

Connector.

When will it take place ?

The E.S.PKU conference 2016 will be hosted from November 3rd until November 6th

Connector.

Connector.

How do I get more information ?

Information about the conference will be published on this website as it comes available. Also we recommend you to subscribe to our conference newsletter.
Speakers
Anne Green, Debbie Collyer, Laurie Bernstein, Leonie Tully, Karen Farrell, and many more …
A Look Back
Interested to learn more about the E.S.PKU Conference?
Topics
European Guidelines, Sheila Jones Story, Late Diagnosed PKU, HCU, and much more …
Pricing & Registration
---
Registration Closed
The conference / hotel is fully booked. We cannot accept any further registration.
---
Please note that a reservation is only possible if you provide your credit card details. You will get access to the conference only when registering directly through the ESPKU website.
It is recommended to share rooms for a better price. Triple and quad rooms are limited and can be booked on request and upon availability (first come, first serve)! The registration fee includes access to the conference, full board accommodation, starting with dinner on Thursday, November 3rd, ending with breakfast on Sunday, November 6th, 2016.
Extra Nights
Costs for extra nights are available in "Step 2" of our registration proccess and subject to availablilty.
Payment
The Clayton Hotel will charge a 25% non-refundable deposit at the time of booking.
* The costs for children below 12 is € 10 per night but they have to stay in a room with an adult. The maximum number of people in a room are 2 adults and 3 children.
Registration deadline
The registration deadline is September 23rd, 2016! The hotel capacity is 300 beds. Please make sure you register in time (first come, first serve).
Cancellation Policy
4 weeks prior to arrival – no further cancellation fee will apply. After this time 100% cancellation fee will apply. All notices of cancellation must be made in writing to the Clayton Hotel Dublin Airport. 100% no show fee applies.
Parking
Parking is available in the hotels own video-secured parking garage. Prices for parking can be found on the hotel website.
---
Maps and Directions
If you want to learn more about how to get to the hotel, please refer to our
dedicated site
.
Day Visitors
Day Tickets are available for people from Ireland only and can be purchased via Eventbrite. If you are not a person with PKU or a friend/family member of a person with PKU or a HCP living in Ireland we would kindly ask you to register as a regular guest.
Contact
For questions about the conference please use the official conference E-Mail address: espku2016@espku.org. If you got a general question you may also want to consider getting in touch with E.S.PKU.
Program Details
For further information about the conference program, please visit our dedicated page.
---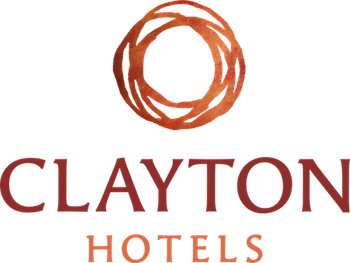 Share E.S.PKU Conference 2016